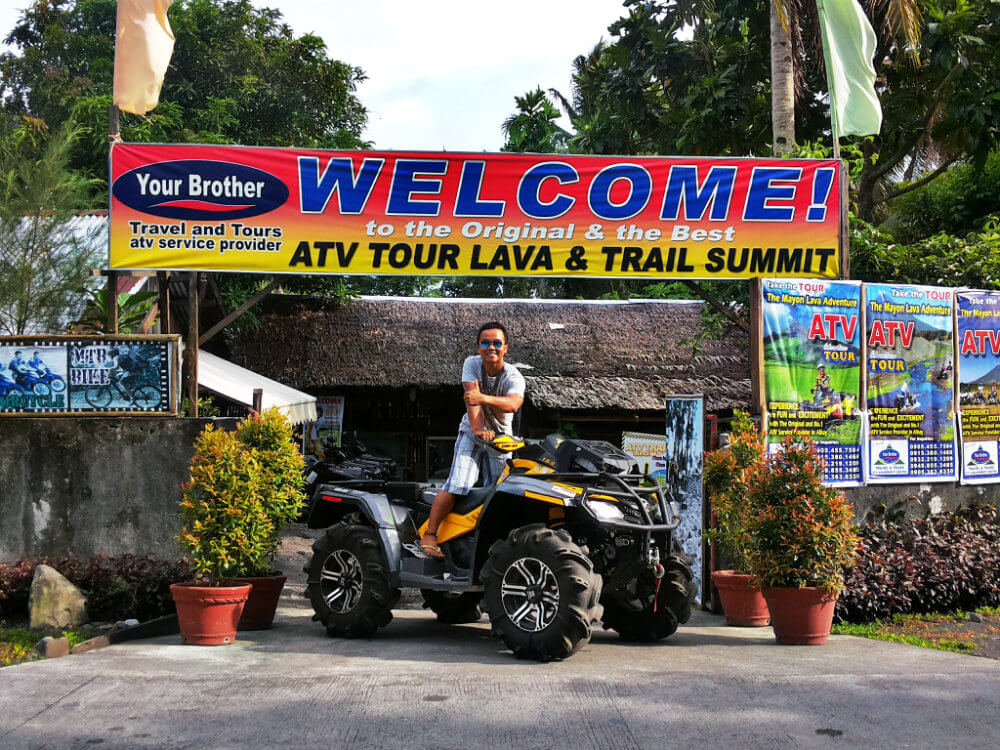 The ATV capital of the Philippines located in Pawa Legazpi City, Experience World Class Adventure with Quality and Top of the Line Amenities and Services

Your Brother Travel and Tours, was established back in 2006 and is considered as the "Original and Best" provider of ATV rides and other tours in the Province of Albay. Our ATV site is located at Brgy. Pawa Legazpi City.
Our services are unlike the predictable and typical experiences you've had. Equipped with competent and knowledgeable tour guides/instructors with a wide variety of experience in terrain and hospitality, which is the best in the province. Led by a sophisticated management team that believes in the true nature of giving excellent service to every guest and leaving memorable moments for all.
We cater to all types of tourists from local to foreign, millennial to young-at-heart which we take pleasure in giving unique and customized activities for each traveler. The activities that were created for everyone have a safetiness to ensure a safe way to get a glimpse of adventure in Mayon Volcano. We ensure that riders are in 100% safe before to get start.
All of these can be experience by everyone from all ages and is a rain or shine activity that visitors and tourists can enjoy with different choices of activities and amenities that we offer. We have a wide variety of outdoor services that you may try here in Legazpi City Albay which has been organized and developed by our company.
The ATV Mayon lava front adventure Rentals:
ATV (150cc) - (1 person only)

ATV (350cc) - (2 persons only)

4x4 OFF ROAD Jeep- (3-4 persons only)

4x4 OFF ROAD Hi-Lux- (5-7 persons only)
Accreditation No.:
DOT-RO5-SRC00559-2022
For more information, to make an inquiry, or for partnership, we invite you to get in touch with us today.
We took the 2000/pax of ATV ride. (Mine was 3000 since I'm on the bigger side. ) they have tons of vehicles available. I think they could even handled a group of 50+ if it came to it. The guide was accommodating, stopped and took plenty of pics for us. Super fun, and reasonably priced since the gas costs a lot. I'll do it again next time I tour Legaspi.


Michael Francis Jose Ray